Skip to main content
It looks like you're using Internet Explorer 11 or older. This website works best with modern browsers such as the latest versions of Chrome, Firefox, Safari, and Edge. If you continue with this browser, you may see unexpected results.
Welcome
This course guide is designed for Dr. Michael Johnson's MIN224 course, Ministry of the Church. Use the tabs above to help locate some basic materials on each of the course units and to find specifically assigned material. Additional resources can be found under the Course Bibliography tab and by searching MICAL and Speed Library's databases.
The Course Syllabus is available on Dr. Johnson's website.
QR Code for Smartphones
Using the camera on your smartphone, you can scan the URL for this guide so you can connect to the guide from anywhere.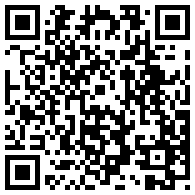 (You must have a smartphone with a camera and have already downloaded a QR/Barcode reader app.)
Search MICAL
Search MICAL for library books, journals and media material:

You might want to start your search with the subject MISSION OF THE CHURCH.
Reference Materials for MIN224
MICAL, the online catalog of Leland Speed Library and the M.C. Law School Library, can be searched by author, title, keyword, or call number to locate materials in print and in other formats. Below are some titles found in Speed Library's Reference Room to help you begin your research for Ministry of the Church:
Liaison Librarian
Ben VanHorn
Databases: Journals
RELIGION DATABASE
ALTA - Indexes journal articles, book reviews, and collections of essays in all areas of religion. Some full-text included.
GENERAL DATABASES
Academic Search Premier - Provides full-text articles on a broad range of subject areas.
JSTOR - Contains full-text of older journal articles in the humanities and social sciences.
Project Muse - Offers full-text journal articles in the arts, humanities, and social sciences.