Books & Reference Materials
MICAL, the online catalog of Leland Speed Library and the M.C. Law School Library, can be searched by author, title, keyword, or call number to locate materials in print and in other format. Below are some book titles that may help you begin your research:
YOUR GUIDE TO QEP DEVELOPMENT
Using the camera on your smartphone, you can scan the URL for this guide so you can access it from anywhere.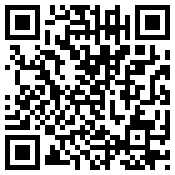 You must have a smartphone with a camera and have already downloaded a QR/Barcode reader app.